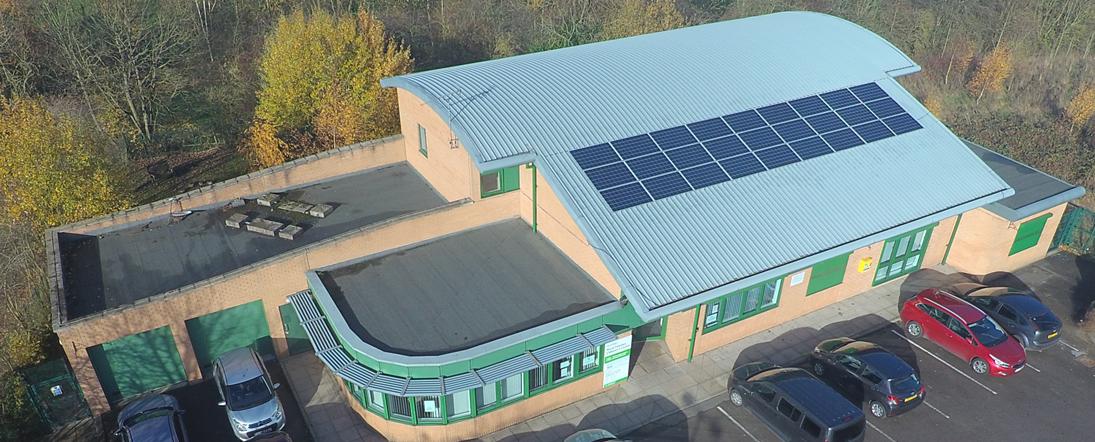 In 2018 we secured funding to reduce our Carbon Footprint by replacing our Solar Panels. See our Solar Panel daily outputs from the link below.
Our Carbon Footprint Stats
In 2018 we secured funding from National Lottery Awards for All to reduce our carbon footprint by replacing our faulty and unsafe solar panels.  The money received from the feed in tariff helps us work towards sustainability to secure the  future of the Centre for the community.   To reduce our footprint further we are looking into potential funding opportunities to replace our current light fittings to LED fittings which will reduce costs further along with waste reduction from light tubes.